Enhance IT
It's time to show the world the face you wan to, the best version of yourself. When you Juvéderm® IT you can enhance specific facial features to get the look you desire. as the world's leading brand of hyaluronic acid facial filler*, the Juvéderm® range can help.
Lift cheeks for more definition.

Refresh your eye area
Contour your chin and jawline
Plump lips
Maintain a natural look and a natural feel
Achieve IT
Looking good brings confidence, we all know it. Many of us spend time enhancing our best features to bring us closer to that ideal look.
Everyone has a slightly different idea of beauty, but what makes a face beautiful is generally based on a sense of symmetry, balance and harmony.
When this is achieved, the angles formed by our features create contours that are naturally pleasing to the eye. 
A natural look and feel with 
Juvéderm®
To help keep you looking like you, whether you're smiling, laughing or frowning, our patented technology allows Juvéderm® facial fillers to blend with the tissue under the skin.
During the consultation, your aesthetics practitioner will check your face whilst it's still (static) and moving (dynamic) to make sure they're able to give you a result you'll be happy with.
Enhance IT
A. Contour your forehead
B. Lift and project your eyebrows
E. Refresh your eye area
D. Lift and Project your cheeks for a more defined look
E. Plump your lips and help define the ideal lip shape
F. Shape your chin and jawline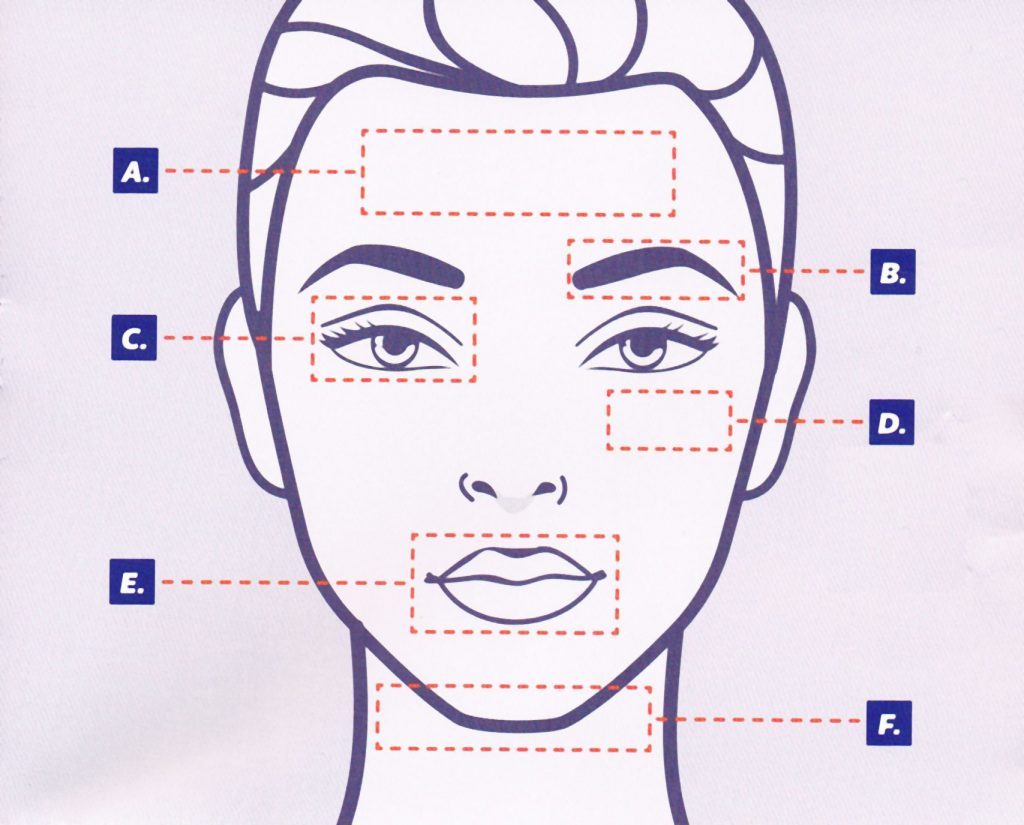 Hydrate IT
Feel comfortable in your own skin, feel your best. But what does 'good skin' feel like?
According to research with healthcare professionals, it is based on 3 main factors:
Texture
Skin that hydrated and lacking in fine lines.
Elasticity
Skin that is firm and supple
Colour
Skin that is not pigmented or red
Volite® is Juvéderm®'s skin-Quality injectable designed to improve hydration for up to 9 months. It can be used for face, neck, decolletage and hands to:
Improve elasticity
Improve the appearance of fine lines
Hydrate dry skin
Even out skin depressions and improve smoothness

"Kath is really supportive, understandable and a problem solver. Kath sorted me just in time for my marriage after my face acne decided to act up again. She even worked during her holiday time to sort me out in time by taking right decisions. It's very hard to find such a compassionate person who takes care of her clients. I will highly recommend Kath.
"I just wanted to say how happy and delighted I am with the treatments I have received from you. When I first came to you for a treatment I was feeling quite aprehensive, but your professional and friendly attitude soon put me at my ease. I can honestly say I was astounded by the results of the first treatment I received from you, and I have since that time felt increasingly happy and thrilled with the results on each following treatment. I am looking forward to my next visit and the subsequent happy results."
I never write review's but I have so much praise for Kath. I first tried a well- known cosmetic clinic and was so disappointed with the results not forgetting the expense! I took time to research and found Kath. I've been seeing her for about 10 years now and wouldn't trust my face win anyone else's hands. My daughter needed a confidence boost lately and Kath gave her just that! Qualified, professional, knowledgeable, caring and friendly. Kath's got is all in one package!
"Two years ago I was very concerned about the amount of wrinkles I had around my mouth and nose. After a lot of research I decided to consult Kath Cumberland, believing at the time that nothing could be done to improve the appearance of these wrinkles. Kath made me feel at ease immediately and reassurred me that she would be able to help me. After taking Kath's advise about the best treatments and products to use I am delighted at the results and would not hesitate to recommend her to anyone."
"I have been going to see Kath Cumberland now for about 3 years. I just love going as when I leave I just feel great inside and out. One friend said to me October I look younger now than I did when I had my last baby (she the baby will be 21 in January). I do think it is a little expensive but then you only get what you pay for and to me that is results and they are amazing. I find Kath very professional and kind I recommend her very highly as she is excellent"
Kath has been looking after me for at least 10 years now. She is very professional, highly experienced, confidential and I am always delighted with the results. She always explains the treatments beforehand and ensures I am comfortable with the treatment I am receiving. I can highly recommend Kath to anyone that wants to improve how they look and maintain it.