JUVÉDERM® facial fillers are hyaluronic acid injectable treatments that can shape and contour specific facial features – with results that can last up to approximately 9-24 months, depending on the product and treatment chosen. JUVÉDERM® adds volume to specific areas of the face – enhancing the curve of the cheekbones, lifting the cheeks and giving definition to the lips. JUVÉDERM® facial fillers include lidocaine which can help reduce discomfort during the procedure. There is a range of formulations designed to treat different areas of the face, and visible results can be seen shortly after treatment.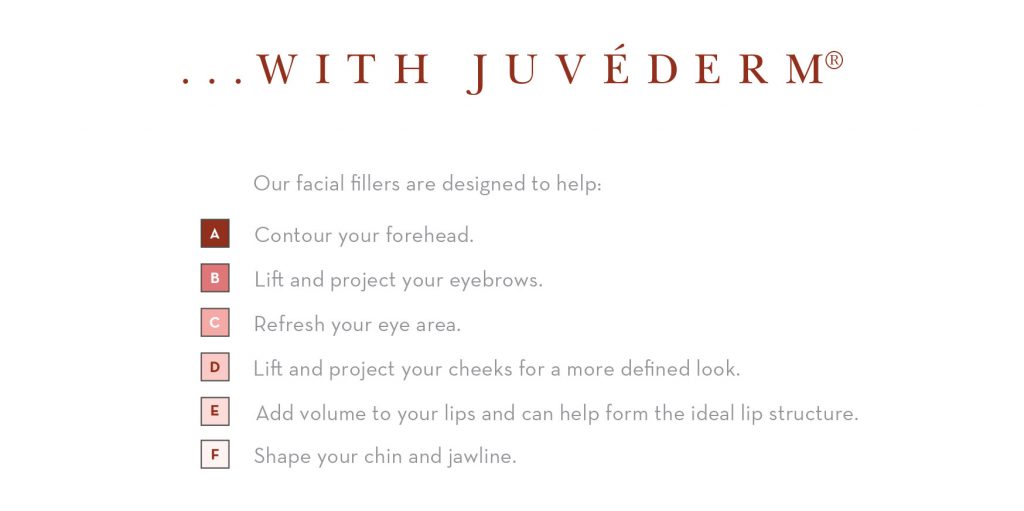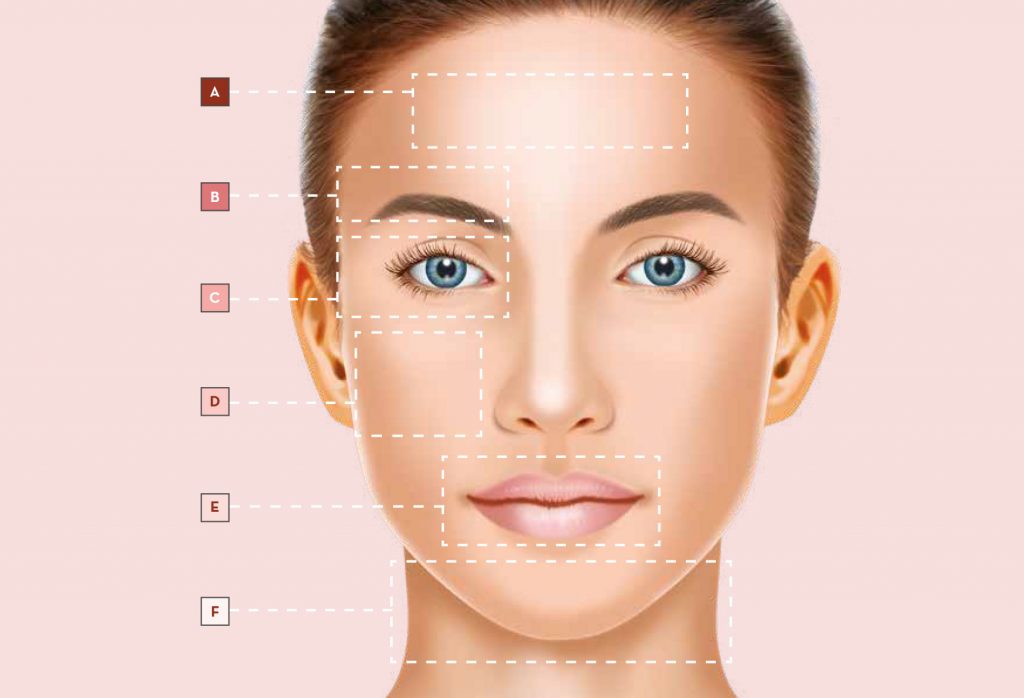 The world's leading brand of hyaluronic acid facial filler.**
---
Allergan, the makers of JUVÉDERM®, supports excellence
in clinical practice by training practitioners.
---
Results that look and feel natural and can last up to approximately
9-24 months, depending on the product and treatment chosen.
---
Over 32.7 million JUVÉDERM® treatments performed.
**The no.1 hyaluronic acid brand according to market share in the majority of markets where data is available (2016).
You personal treatment plan
Although there may be 1 specific area of your face that you're looking to enhance, the 3 classic tenets of beauty (symmetry, balance and harmony) are all influenced by how well your features work in combination. That's why many women benefit from a more holistic approach to treatment.
The right product combination.

JUVÉDERM® has a range of formulations designed to treat different areas of the face, depending on the results you'd like to achieve. Your practitioner will work with you to identify the right products, and tell you more about how they can be used to enhance your features, contour your face and add fullness to lips.
The right dosage.
A personal treatment plan will be devised, based on your individual goals, and you will be advised on the amount of products required to achieve the best results. The images below show a patient being treated with increasing quantities of JUVÉDERM® during different sessions on the same day. The optimal quantity of product will be defined by your practitioner.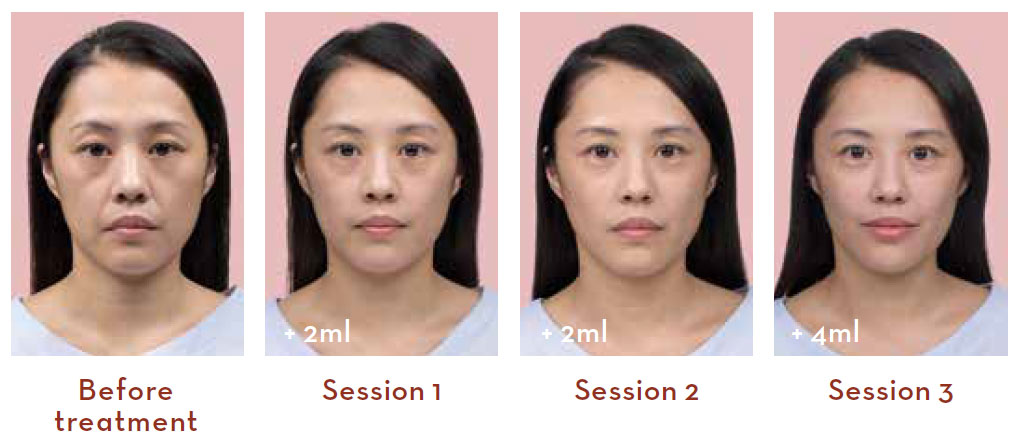 "Kath is really supportive, understandable and a problem solver. Kath sorted me just in time for my marriage after my face acne decided to act up again. She even worked during her holiday time to sort me out in time by taking right decisions. It's very hard to find such a compassionate person who takes care of her clients. I will highly recommend Kath.
"I just wanted to say how happy and delighted I am with the treatments I have received from you. When I first came to you for a treatment I was feeling quite aprehensive, but your professional and friendly attitude soon put me at my ease. I can honestly say I was astounded by the results of the first treatment I received from you, and I have since that time felt increasingly happy and thrilled with the results on each following treatment. I am looking forward to my next visit and the subsequent happy results."
I never write review's but I have so much praise for Kath. I first tried a well- known cosmetic clinic and was so disappointed with the results not forgetting the expense! I took time to research and found Kath. I've been seeing her for about 10 years now and wouldn't trust my face win anyone else's hands. My daughter needed a confidence boost lately and Kath gave her just that! Qualified, professional, knowledgeable, caring and friendly. Kath's got is all in one package!
"Two years ago I was very concerned about the amount of wrinkles I had around my mouth and nose. After a lot of research I decided to consult Kath Cumberland, believing at the time that nothing could be done to improve the appearance of these wrinkles. Kath made me feel at ease immediately and reassurred me that she would be able to help me. After taking Kath's advise about the best treatments and products to use I am delighted at the results and would not hesitate to recommend her to anyone."
"I have been going to see Kath Cumberland now for about 3 years. I just love going as when I leave I just feel great inside and out. One friend said to me October I look younger now than I did when I had my last baby (she the baby will be 21 in January). I do think it is a little expensive but then you only get what you pay for and to me that is results and they are amazing. I find Kath very professional and kind I recommend her very highly as she is excellent"
Kath has been looking after me for at least 10 years now. She is very professional, highly experienced, confidential and I am always delighted with the results. She always explains the treatments beforehand and ensures I am comfortable with the treatment I am receiving. I can highly recommend Kath to anyone that wants to improve how they look and maintain it.